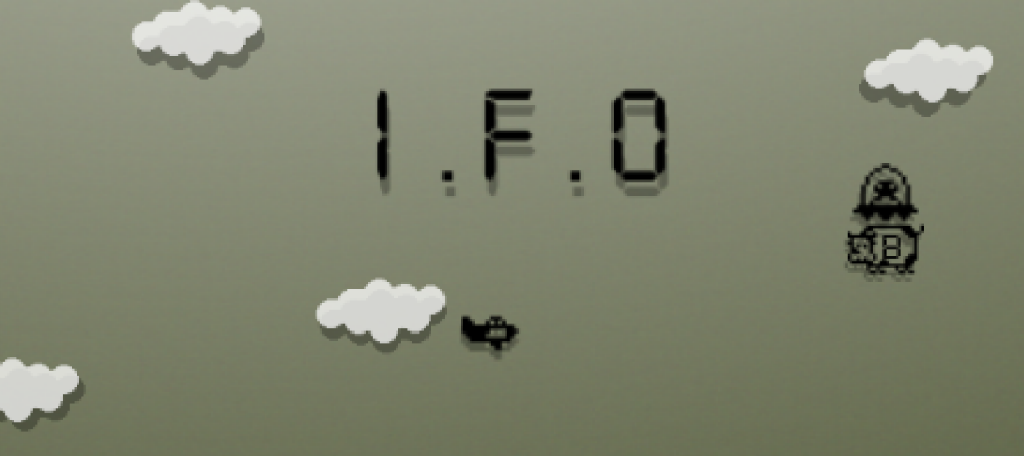 I.F.O
About game
Developer:
Total Battery
based in Seoul, South Korea
Another Floatforms:
PC(Steam)/Google play/App store
Description:
I.F.O is an old school LCD-style shoot'em up game.
You have to shoot UFOs using a classic aircraft and save the animals kidnapped by the aliens.
Let's save the Earth from the aliens! You are the last hero of the world.
●Very simple controls - You can rotate aircraft by left & right buttons. and you can dash by pushing both buttons together. That's all.
●The mysterious alien power - If you kidnap an alien, your classic airplane gets power up by the mysterious alien power.
●Unique weapon & item - You can change weapon while saving the animals kidnapped by the aliens. And you can recover your life at the same time. Depends on the kind of animal, you can earn a heart piece which make your maximum life larger.
Sounds
Title BGM is OTOnoniwa
In game BGM is Skipmore
Awards & Recognition
- BIC(Busan Indie Connect) 2016 selection.
- Taipei Game Show 2017 selection
- Bitsummit 2017 selection
- Tokyo Game Show 2017 selection
About Total Battery
Total Battery is a game dev studio based in Seoul, South Korea. It started out in 2014, team member is Gon Lee, just one-man.He have keep making old LCD style games like Game&Watch, TigerGames.

Total Battery's motto to create "Game just fun" and is continuous presenting game with old school's nostalgia..
He have released 3 commercial and 2 free games so far. In addition, Total Battery has continued to participate in many game conferences and conventions abroad, including Busan Indie Connect, Bit Summit, Taipei Game Show, and Tokyo Game Show.
Contact
Available on